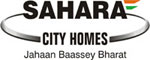 Sahara observes Shaheed Diwas with the families of Martyrs of Kargil War, 26/11 Mumbai Terror Attack and Dantewada Massacre
• Sahara has been supporting 298 families of the Martyrs of the three tragedies, from the time they got inflicted on the families
• 'Saharasri' further extends the decade long support to Kargil Martyrs by announcing special extension of support to 301 children of 152 Kargil martyrs' who are below the age of 18 years

Lucknow, January 30, 2011: Sahara India Pariwar, a major business conglomerate of India, observed Shaheed Diwas of the Father of Nation - Mahatma Gandhi, at Sahara Shaher along with the families of the Martyrs who laid their lives for the country during three of the worst attacks inflicted on the nation in recent times, which are the Kargil War, 26/11 Mumbai Terror Attack and Dantewada Massacre. It has been over a decade that Sahara India Pariwar is financially and emotionally supporting the families of martyrs who displayed the unmatched valor, grit & courage at the time when our nation was under attack. Today, 298 families of martyrs are being provided financial assistance from Sahara India Pariwar and the total support extended so far, amounts to over Rs. 20 crores.
The ceremony witnessed the felicitation of the 127 families of Kargil, Mumbai and Dantewada martyrs by Saharasri Subrata Roy Sahara, Managing Worker and Chairman, Sahara India Pariwar and other members of Sahara India Pariwar. The families of Kargil, Mumbai and Dantewada martyrs came together from all across the country on the occasion of Shaheed Diwas to join Sahara India Pariwar in paying tribute to the national heroes who attained immortality through their supreme sacrifice of life in upholding our esteem and strengthening the edifice of our indivisible national unity.
On this occasion, Mr. Subrata Roy Sahara, Managing Worker and Chairman, Sahara India Pariwar said, "We are indebted to the brave sons of our beloved motherland who have laid their life for the nation and its people. The sacrifices of the families of the martyrs are also no less, who have faced the trauma, pain and difficulty, which ascended on them. We have to remember that these gems of our nation were cast in these homes and among these families only. It is our responsibility to take full care and give highest respect to the families whose bright sons placed their love for the nation and its billions of people, above their own affections, hopes, aspirations and even life. I, on behalf of the entire Sahara India Pariwar, extend my gratitude to them and their families and would like to re-emphasize our commitment towards them. Today, I feel privileged to host the families of martyrs and I feel really honoured in doing anything for them. The sacrifice of the martyrs is so great that no honour can match it. In fact the family members of these great martyrs have honoured us by accepting our small gesture of honour for them. We truly feel honoured and stand highly obliged"
On knowing about some of the Kargil Martyrs families where children are still small and they are facing some financial problems, Saharasri Subrata Roy Sahara, today announced to further extent Sahara's financial support to the 301 children of 152 Kargil martyrs, who are still below the age of 18 years, till their adulthood.
Notes to the Editor
Sahara India Pariwar is a major business conglomerate in India with operations in multiple sectors, including financial services, housing finance, mutual funds, life insurance, city development, real estate activities, print and television media, film production, sports, information technology, healthcare, tourism, hospitality, commodity sales & services and consumer products.
Sahara India Pariwar has always been prompt in its services towards the nation and its nationals who have sacrificed their lives at the altar of nationalism. Sahara India Pariwar's commitment to Social Welfare is evident from the fact that 25% of its profits every year are dedicated towards social development activities. In fact, it's the firm conviction of the Chief Guardian of Sahara India Pariwar, Hon'ble Saharasri, Subrata Roy Sahara that every organization, along with its own development and progress should also contribute towards the cause of the society and the nation at large.
Sahara also works on various Health programmes, including Mobile Healthcare Units, under which 49 medical vans across the country are running 30 days a month, throughout the year, taking free primary healthcare services to the remotest rural areas where medical services do not exist. Besides this, Sahara also works on various programs on Nutrition, Literacy, Vocational Training, Civic Development, Behavioral Change, Communication and Rehabilitation of the Physically Challenged People.
Under its Disaster Management initiatives, Sahara has always stood up in the need of the hour of the country, be it super cyclone of Orissa, earthquake in Gujarat, drought in Rajasthan or floods in the state of Uttar Pradesh and Bihar. Sahara has adopted Bhimasar-Chakasar village in Taluka Anjar, District Kutch for relocation, rehabilitation and reconstruction of the village along with basic amenities, panchayat ghar, bus stop, post office, play ground, primary and secondary school and street lights. When the devastating earthquake hit Latur district of Maharashtra, Sahara India Pariwar came forward to rehabilitate the earthquake stricken citizens of the region and also developed a cluster of earthquake houses in Killari Village in Latur, The houses were handed over to the villagers by Reverend Mother Teresa.