One of India's best and the largest Infrastructure & Housing Company
Total Land Bank of the Company: 33,633 acres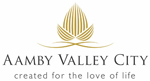 Aamby Valley City, Independent India's First Planned Hill City is located amidst picturesque Sahayadri mountain range in the pristine Western Ghats & is spread across 10,600 acres.
Planned by the best Master planners & architects of the world, the Lifestyle City offers best comfort Index with a pleasant & rejuvenating climate all round the year. The Valley of Peace & Happiness consists of 3 man-made lakes, 11 Water Bodies & boasts of 25 kms of shore length. The city prides itself in its fully functional, dedicated all weather Airport, and the world class infrastructure comes complete with eclectic Club Class conveniences including an Equestrian course, Aquatic bay for water sports, Adventure Zone 19º North, Fine dining, entertainment and Leisure Hubs. The crowning centerpiece is the 18-hole floodlit championship Golf course meandering over 256 acres of emerald turf with a fully equipped PGA Golf Academy to impart advanced professional training. A state-of-the-art Healthcare Management System is in place and the city is also home to International School Aamby [ISA], a fully residential Academic institution offering global curricula. The hill city also has a 3-tier security and crisis management system to ensure a relaxed, safe and secure environment.
Within the picturesque environs, Aamby Valley City aesthetically combines the all-encompassing facets of luxurious living, business conveniences & conferences, leisure and recreation. Offering superlative lifestyle, the aspirational city has real estate options ranging from the furnished Timber Chalets, Contemporary Villas, Furnished Lifestyle Apartments, Venetian Styled Lakeside Homes, Elegant Golf Apartments and Luxurious Floating Villas. Each of these residences is superbly crafted and well appointed with eclectic pick of new-age fixtures, accessories and comforts.
With a host of never imagined indulgences, Aamby Valley City, in an impeccable blend of a professional approach, aesthetic orientation and meticulous planning, offers the very best in premium, luxurious & high class living.

Mega Quality Townships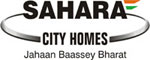 SAHARA CITY HOMES

SAHARA CITY HOMES: The world's largest chain of integrated townships ranging from approx. 80-300 acres each offering amenities superbly matched to international standards being developed in a number of Tier-I, Tier-II & Tier-III cities across India. A Sahara City Homes Integrated township typically consists of a gated community with residential units in the form of apartment towers, townhouses and individual houses, offering the following facilities and amenities as per city potential :-
Multi Level Security with State-of-the-art centralized control station and Centralized electronic control room with high boundary wall & high grill fencing on top
Air-conditioned Township in Tier-I cities
A centrally air-conditioned School imparting a thoughtful combination of academic curriculum, personality development & extra-curricular activities
A Hospital providing multi-specialty high-end secondary care with state-of-the-art tele medicine facility centre
A Mall-cum-Multiplex with an ideal combination of lavish showrooms, designer outlets and convenience stores
Hotel having state-of-the-art international class facilities with dedicated executive clubs
Play Field equipped with floodlights (hence playable day & night) - a mega venue with sprawling greenery to provide space and ambience in the heart of the township
A large swimming pool, skating rink, wave pool, food joints and change rooms having conveniences and shower nearby
A well-equipped Club and Community Centre having the facilities of indoor and outdoor games, swimming pool and a well-equipped fitness centre for aerobics, gymnasium, sauna and jacuzzi
Restaurant and Banquet hall with facilities for organizing grand functions, marriages, socio-cultural gatherings, parties, shows, conferences & meetings
Wireless connectivity for broadband internet access inside & outside the houses at strategic points ensuring high speed data connectivity and mobility
Waste Management Systems: Water re-cycling, Sewage Treatment Plant (treated water will be used for irrigation) and Garbage treatment using composting & scientific techniques
Convenience stores and Beauty saloon
Banking, Postal services, Taxi Services and Electrical repair services
Plumbing and Masonry services


Sahara Grace

Premium residential complexes typically designed on 10-30 acres each, comprising solely of residential units like apartments, villas and penthouses.

Sahara Swapna City

Aimed at the driving force of India, the Working Class, Sahara Swapna City is not only the quintessential "Indian Dream of owning a home" but enhanced to make the dream of "living a quality life" a reality.
With the aim of providing affordable housing to 1% of the Indian population, Sahara Swapna City is planned over 367 cities with 1228 projects that will offer over 20 lakh homes.
Spanning over 18 acres, each gated township will comprise studio apartments, 1 BHK and 2 BHK units spaced adequately to provide a comfortable living experience to its residents. The houses will be designed to allow maximum cross ventilation. The finishing and fittings of the units will be comparable to any product offered in the mid-market segment.
Accessible at a highly affordable range between

5.31 lakhs –

17.21 lakhs, Sahara Swapna City plans to offer not merely houses but a host of value - added amenities. Each township will offer its residents with a wide range of amenities including 24X7 gated security, 50 – 100% power backup, a school, swimming pool, central park with floodlights hence playable day and night, health care centre, convenience store, community centre and club, greenery and regular bus transportation service to and from the city centre.



SAHARA STAR, MUMBAI
Sahara Star, the flagship hotel of Sahara India Pariwar, is one of India's most desirable destinations. The 5-star hotel strategically located near Mumbai's domestic airport magnificently depicts Indian mysticism and culture, while personifying the country's progressive spirit blending peerless hospitality with ultra-modern technology. Hotel Sahara Star promises to enthrall the world with its sheer magnificence, an architectural phenomenon, a majestic landmark, a destination to be experienced in its entire splendor. The Hotel is a distinct yet contemporary destination which caters to the guest's requirements with state of the art amenities, services & promotions.
Sahara Star showcases the world's largest-pillar-less- clear- to- sky - dome, an architectural landmark blending hospitality and entertainment to offer one of the most individualized hospitality experiences. Complemented by India's finest 4,000 sq ft Marine Aquarium which houses the world's only Private Dinning Room inside a marine aquarium with its exquisite marine lives, the Hotel weaves together a dining facility amidst these aquatic wonders. The hotel also features the world's first 'hemisphere' three compound-curved custom designed all glass panoramic elevators rising in the exotic 55,000 sq.ft tropical lagoon – a feature that can't be found anywhere else.
Sahara Star Magnum Opus Phase, already underway, and poised for completion by June 2013, promises to bring to life a 'first-of- its- kind' experience in the hospitality industry.
Be it seminars, workshops, conferences or grand celebrations, Sahara Star's banquets are an ideal choice. The Presidential boardroom is one of the city's largest boardrooms, featuring technologically advanced facilities for the first time in India. The 77 people capacity presidential boardroom comprises four-screen barco projection system, Bosch digital congress network system, Voice-activated cameras, Ceiling mounted visualiser and multimedia documentation of proceedings.

GROSVENOR HOUSE, A JW Marriott Hotel, LONDON

Frequented by royalty, celebrities and business leaders since its opening in 1929, the historic and iconic hotel, Grosvenor House, a JW Marriott Hotel was acquired by Sahara India Pariwar in December 2010. The plans are underway to make Grosvenor House, the most sought after destination of London with its time-honoured tradition of exceptional style, service and facilities.




SAHARA HOSPITAL, LUCKNOW
A state-of-the-art, multi-specialty, tertiary care hospital providing world class facilities with more than 50 super specialities and latest generation equipments under one roof. This hospital is spread on approx. 27 acres with approx. 1 million sq. ft. built up area. Sahara Hospital got operational in February 2009 and is currently operating with 300 beds (including 130 bed Critical Care Infrastructure) and is expandable to 554 beds. Currently it is running with one of the biggest Critical Care Infrastructure supported with 7 Ultra Clean Operation Theatres with most advanced technologies like Portable CT Scan, Cardiac CT Scan and High End Operating Microscopes with a team of dedicated and renowned Clinicians and highly trained paramedics. Facilities for Radiation Oncology are under process and will be made available in the near future.
Also, a training facility is being provided at the Sahara College of Nursing & Paramedical Sciences, which is affiliated to Chhatrapati Shahuji Maharaj Medical University, Lucknow, recognized by Indian Nursing Council, New Delhi and approved by U.P. State Medical Faculty and the Govt. of Uttar Pradesh
Residential & Commercial Building Projects
Major housing & commercial building projects in India including malls & premium apartments.
POWER PROJECT
Sahara India Pariwar is seeking to generate power via conventional as well as renewable methods and technology, and is entering the Power Sector through Sahara India Power Corporation Limited, (SIPCL). Its upcoming 1320 MW (2x660) Power Plant in Titilagarh is to be built on 950 acres in Balangir district in Odisha, with an investment of more than Rs. 8000 crores. It will be based on supercritical technology sourced from Korea East West Power Company Limited, owned by the Government of Korea, with whom it signed an MOA for this project. This technology reduces the effluents, mainly ash by 50% thus impacting the environment in a nominal way. In addition all the condensed fly ash will be used as per MOEF norms in ancilliary industries such as cement industry, brick making, fertilizer and even for land fills. The chimney height of 275 meters, a 320 acres green belt approximately 100 meter wide and a huge water reservoir of 11 lac cubic meters, all within the plant premises will ensure a minimum detrimental impact on the overall environment of the region. Through this project the company would be providing direct / indirect employment to around 2000 people of the area.
Through the organisation's CSR activities, SIPCL shall also endeavour to provide potable drinking water for the people of the surrounding villages, Mobile Health Units (MHUs) and Primary and Higher Secondary education for the people of Balangir district. Some other power projects are also in the pipeline and will be launched accordingly.